The White office building in Montrouge is a reference in contemporary architecture but also in the history of Corian®.
Covering an area of 2,400 m², the unprecedentedly large Corian® Glacier White panels, laid in the shape of Tetris, characterize the building. Given the few joints, the architect's choice was to assume them.
CREA DIFFUSION's ingenuity in the construction of this project was considerable. 
"The size of the very large panels, 8.10 m * 3.60 m for a thin thickness of 12 mm, required our teams to be innovative and to go beyond the technical limits that we knew. For example, we created specific workbenches, trestles and custom-made gripping devices. The logistics involved in installing the high-tech material Corian® were thought out at the product design stage, so that volumes similar to large boat sails could be handled in very small spaces, the width of a sidewalk. The result is equal to the investment of all the teams since the installation times could reach 1 hour per panel and especially the spirit of the project is respected" says Thierry DELLES, CEO of CREA DIFFUSION.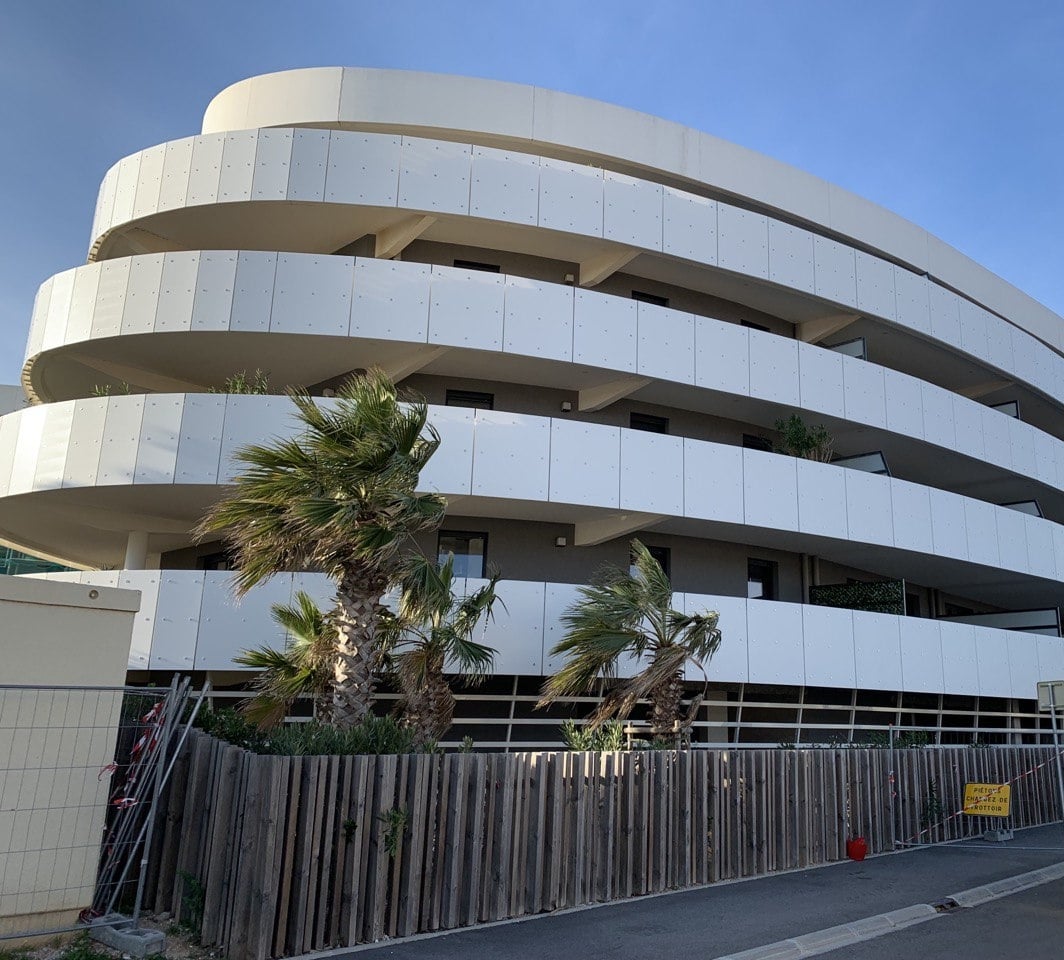 Achievements
Port Barcares – France – 2022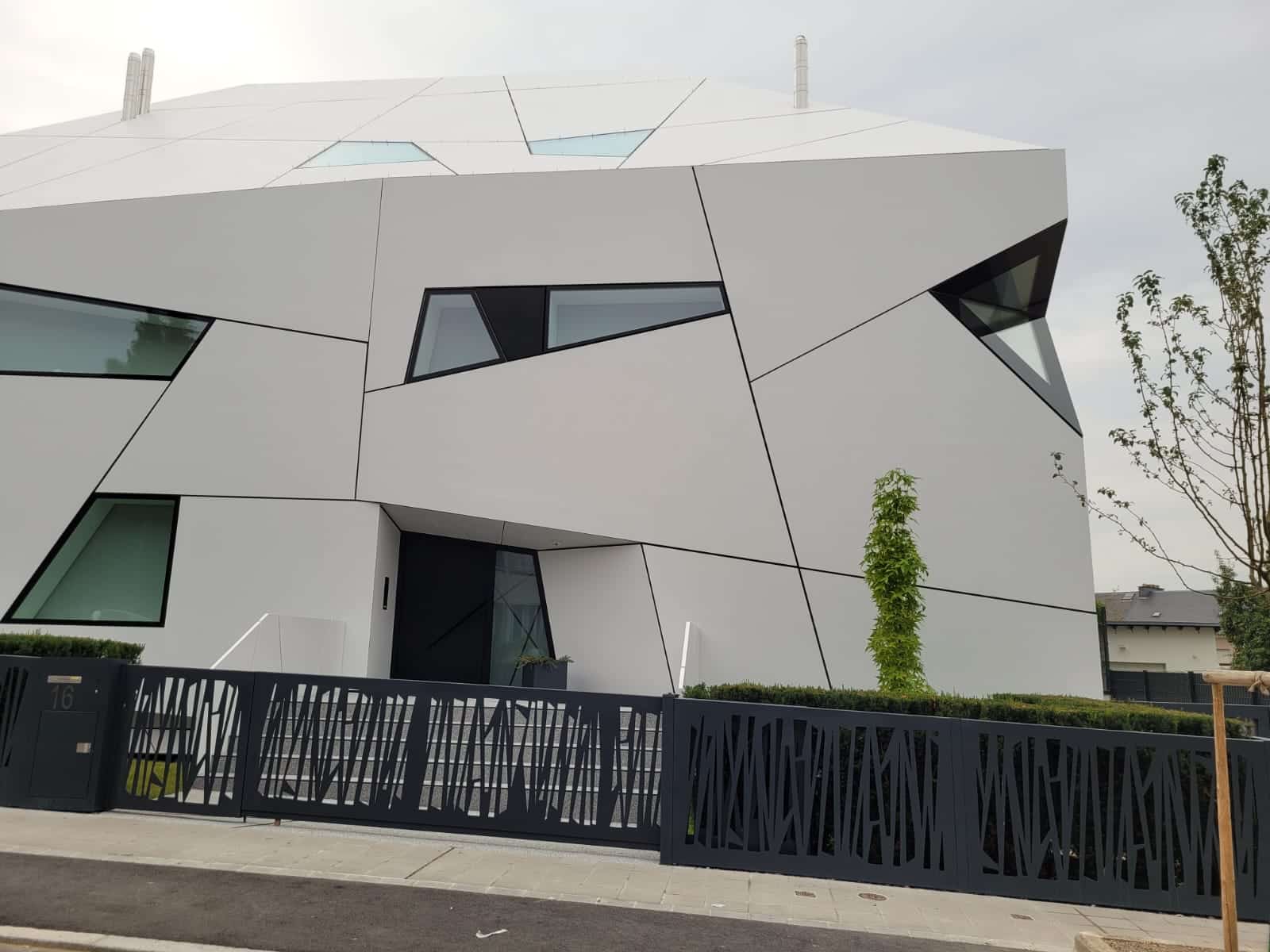 Achievements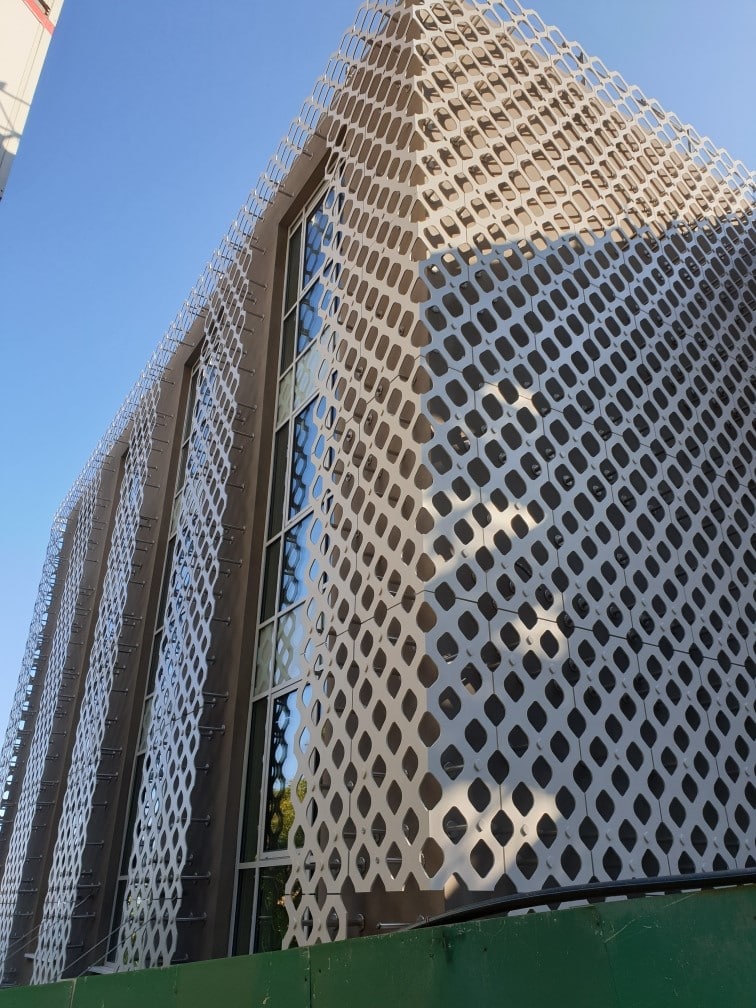 Achievements
CAP D'AIL – France – 2021