The Mama Shelter hotel in Luxembourg Kirchberg is adorned with Corian® flakes on its façade in a resolutely Shingle style
This new structure was developed and realised by the Luxembourg architectural studio M3 Architectes. The urban development project on the Kirchberg plateau includes an office building with a black façade that contrasts sharply with the white cladding of the Mama Shelter. This combination creates a striking effect of light and colour that blends harmoniously into the urban environment.
M3 Architects relied on experienced partners to implement this ambitious façade project, including of course CREA DIFFUSION, the highly qualified manufacturer of the Corian® Quality Network, who produced and shaped the façade elements.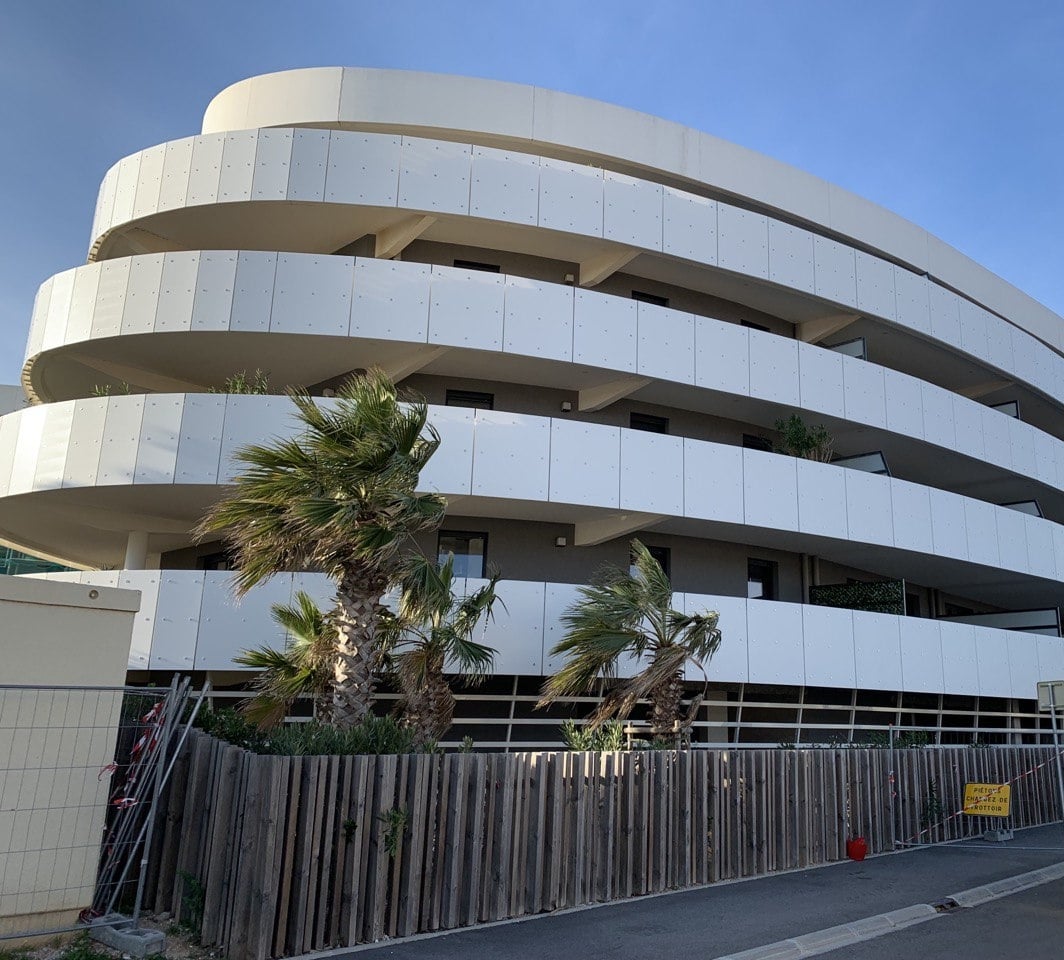 Achievements
Port Barcares – France – 2022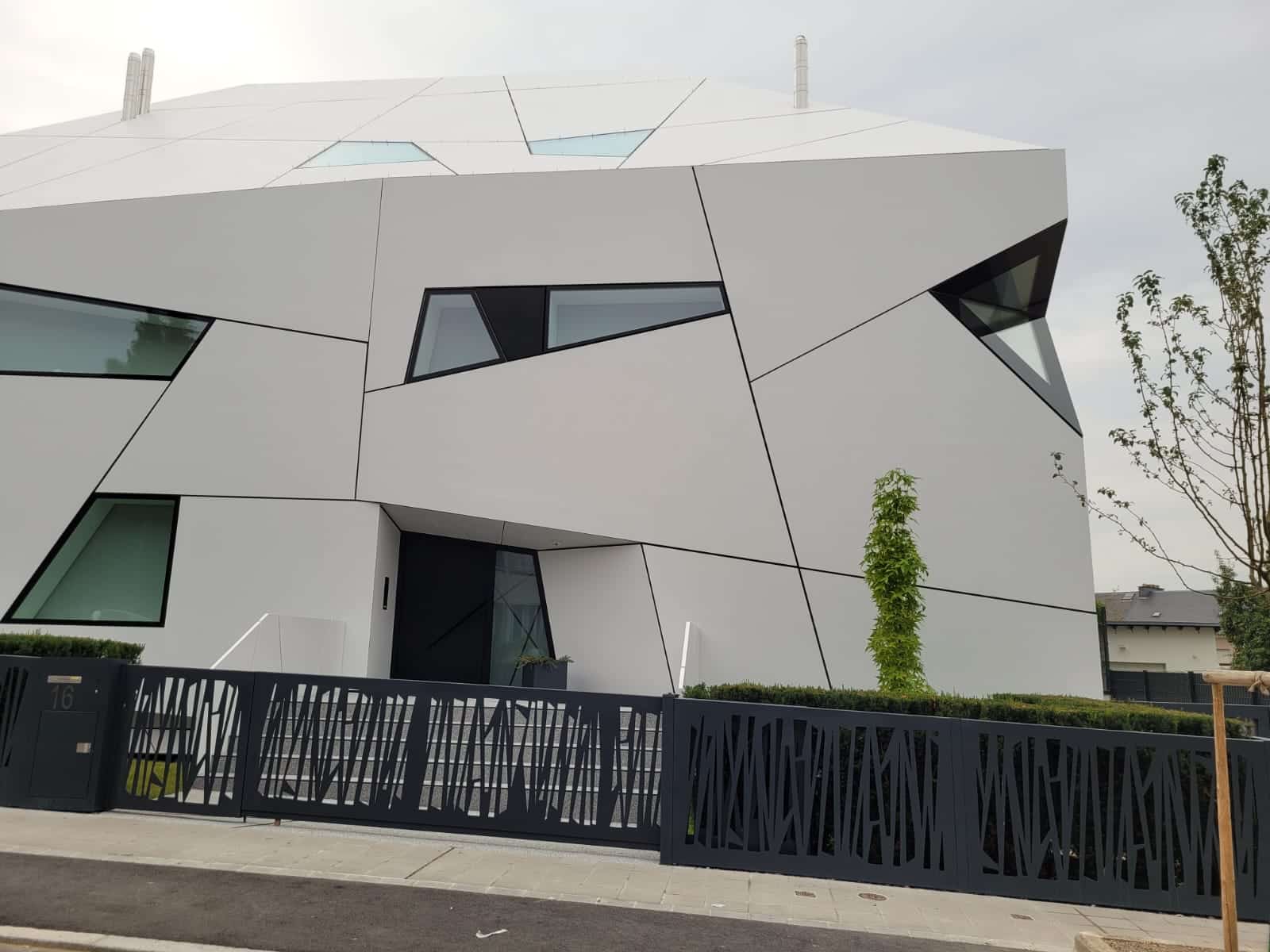 Achievements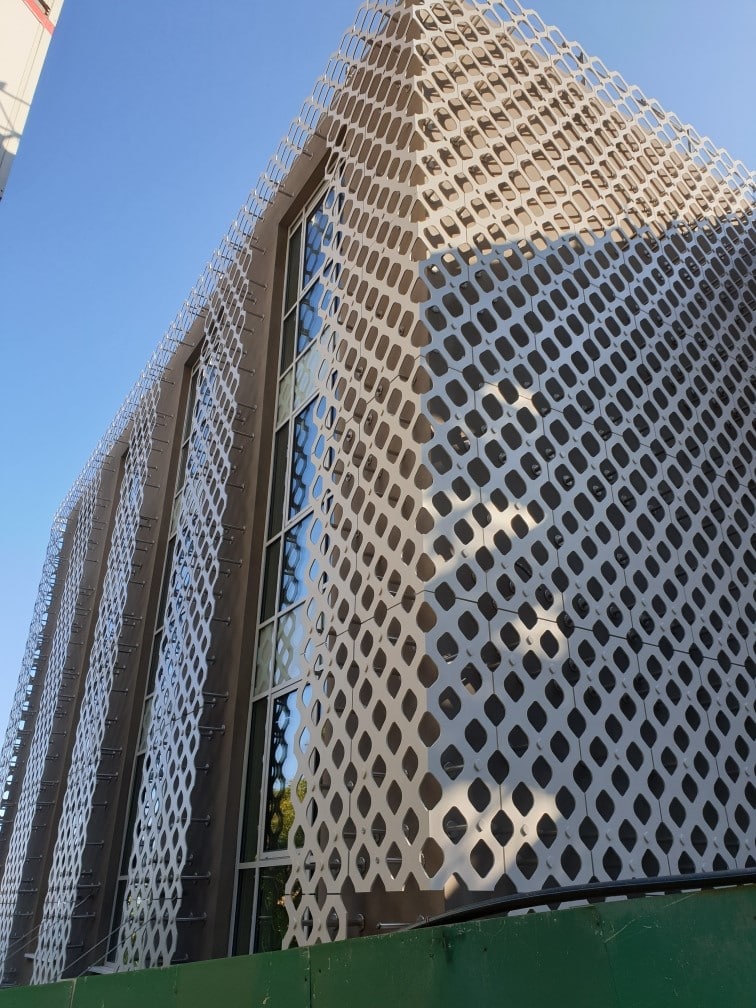 Achievements
CAP D'AIL – France – 2021