Hotel of the Community of Communes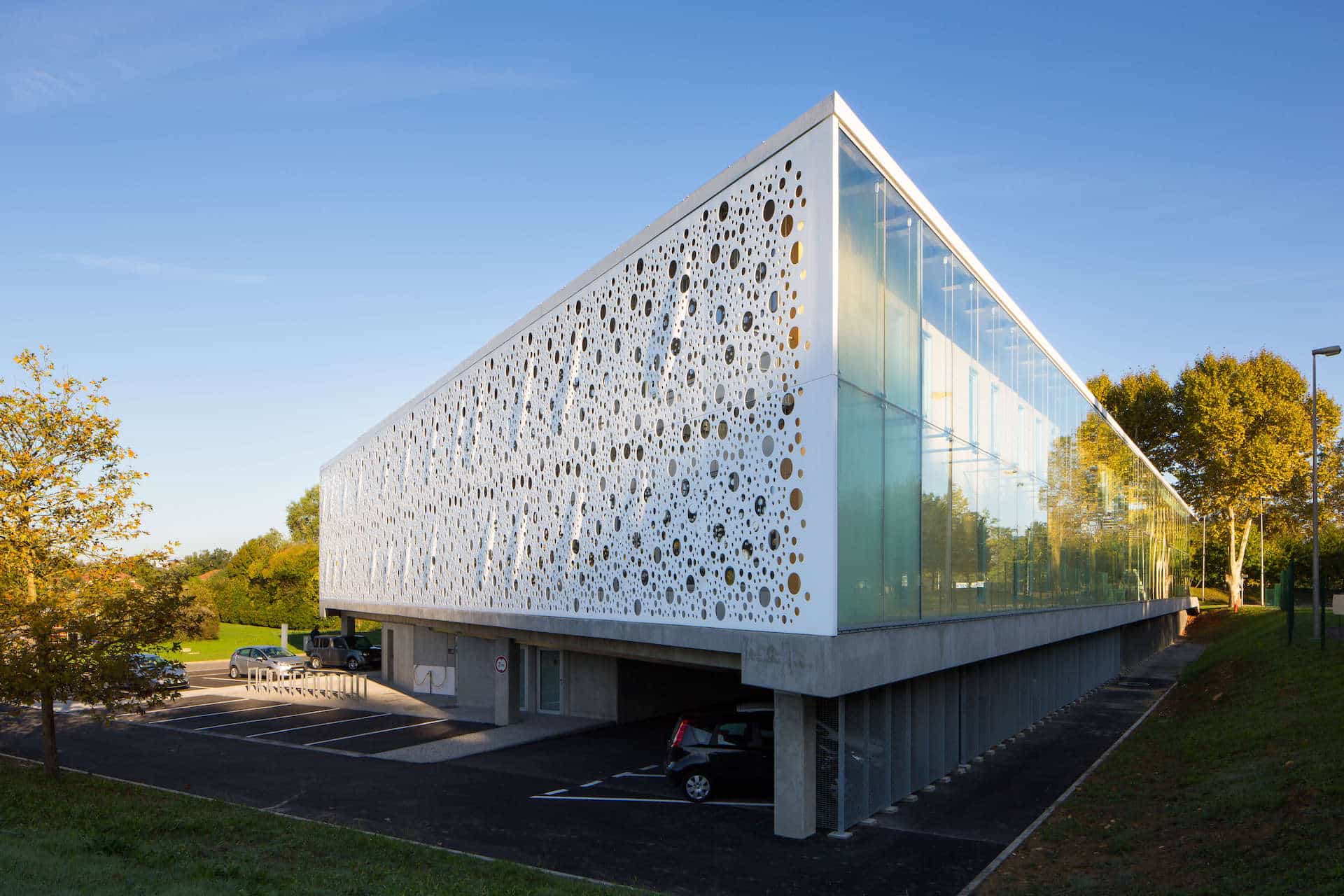 The Corian® shading system to control solar radiation on the south-facing glass façade was designed by architect Gilles Bouchez for a project to extend the hotel of the Lacq community of municipalities (64).
Developed in cooperation with CREA DIFFUSION, these openwork and slightly bulging panels have an ajourement rate of 30%, which represents an unprecedented technical feat.
"I wanted to find an aesthetic and contemporary alternative to wooden or canvas sunshades, a solution that would stand out, something very white that does not store heat, openwork to let light and views through, and with no apparent structure. My idea was to obtain panels that would float, visible from inside and outside, with a feeling of thickness given by the panels' own and cast shadows," explains architect Gilles Bouchez.
Two heights of panels (3 m high x 2 m wide x 12 mm thick) were therefore machined to cover a 40 m long façade on the 6 m high ground floor and second floor levels. This represents a total surface area of 251 square meters of Corian®. The UV resistance of Corian® panels has been tested and confirmed on existing installations such as the Seeko'o hotel in Bordeaux, whose façade remains immaculate after five years.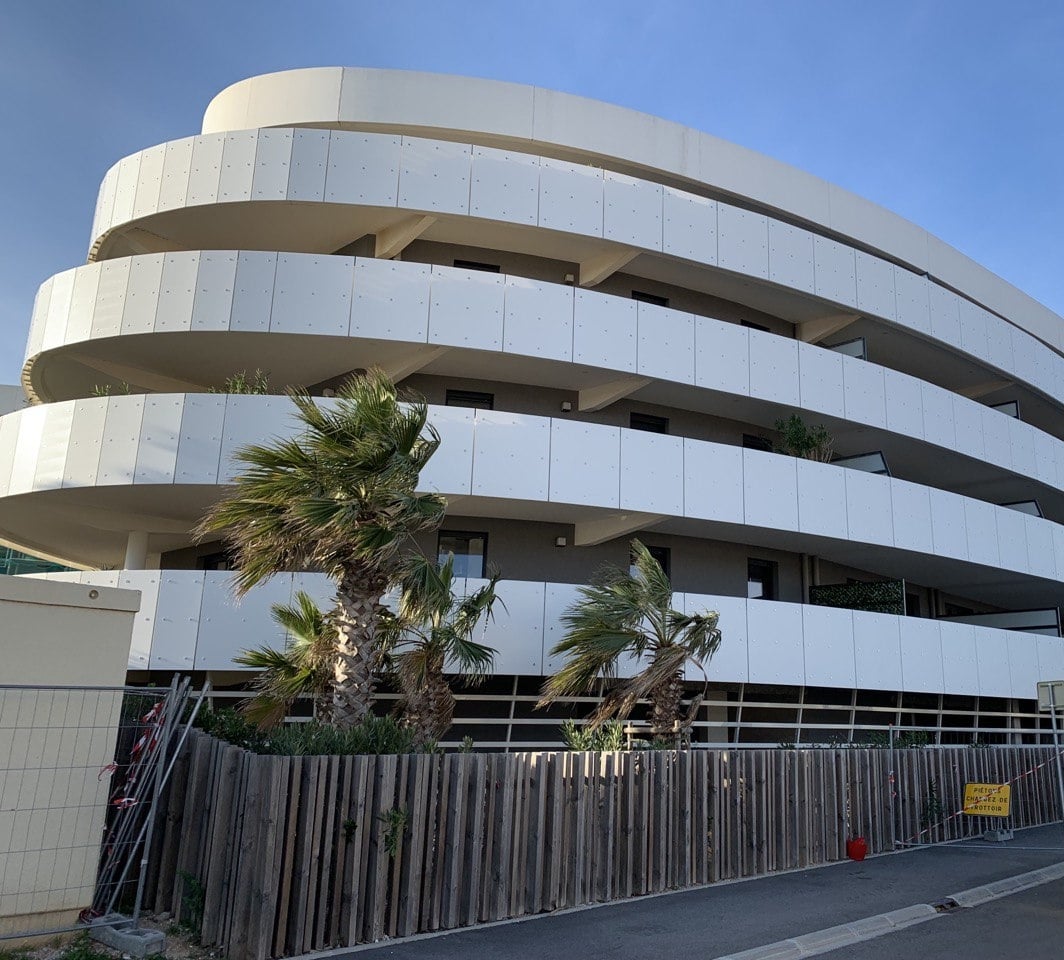 Achievements
Port Barcares – France – 2022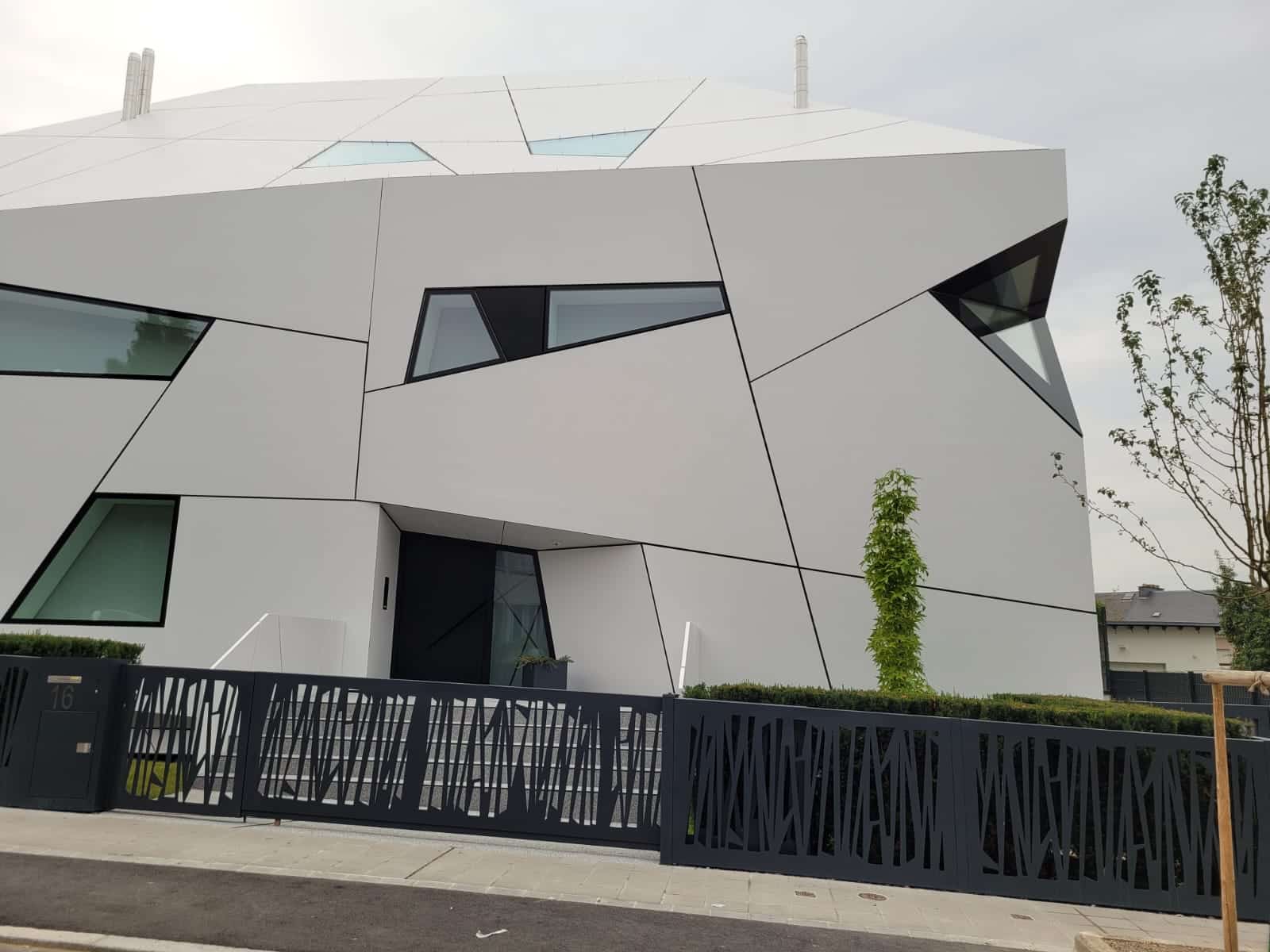 Achievements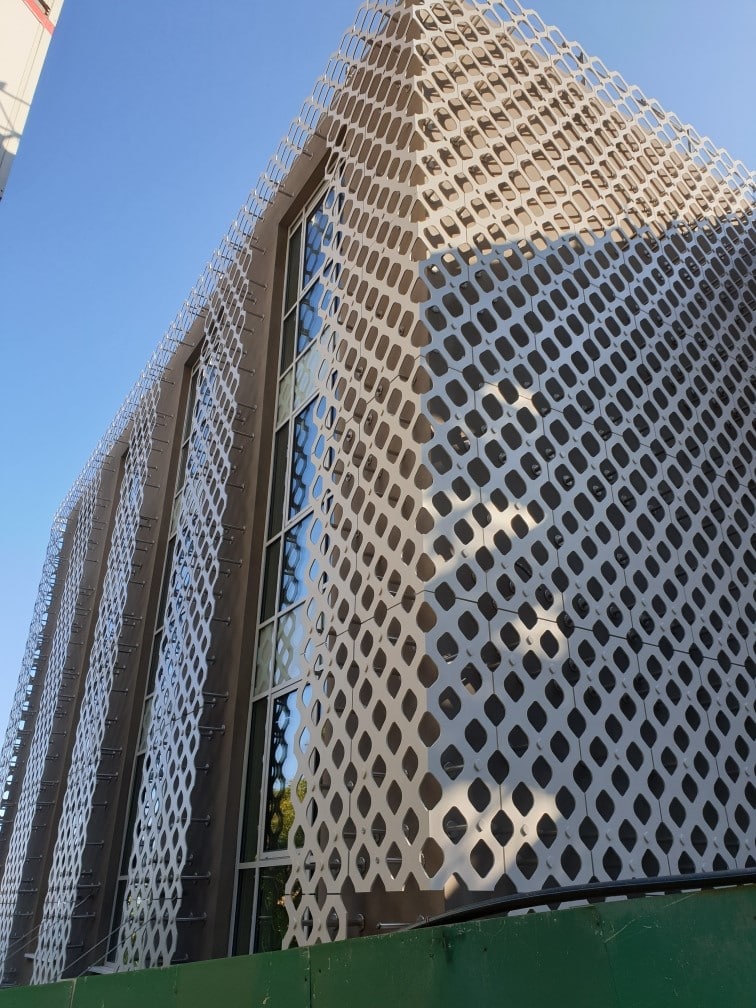 Achievements
CAP D'AIL – France – 2021